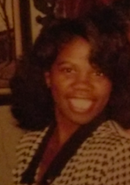 Sharon Clark worked as a Marketing and Public Relations Representative at MemorialCare Medical Center in Southern California. Her responsibilities included writing press releases and news advisories to local and national media to promote and market MemorialCare's medical services, community events, and staff members.
Sharon wrote featured articles, such as Deep Venous Thrombosis, Pediatric Brain Tumors, and Bariatric Surgery for Nursing Horizons and Physician Relations, the medical center's internal and external newsletters. She attended weekly Grand Rounds to stay current on medical advances, trends, and best practices, reporting on talks centered on Angelman Syndrome, Prader-Willi Syndrome, and male breast cancer.
Prior to working at MemorialCare, Sharon worked as an Editorial Assistant in the Department of Developmental Biology at the University of California, Irvine. In this role, she assisted the Chair of the Department of Developmental and Cell Biology and Editor-in-Chief of the Journal of Developmental Biology. Sharon processed new manuscripts submitted for publication in the journal, coordinated two-week peer reviews, and communicated with authors regarding the status of their manuscript and publication.
When Sharon's not at work, she's volunteering with non- and for-profit STEAM (Science, Technology, Engineering, Art and Math) organizations by helping students compete in the Lego robotic competitions, write code to develop websites and apps, and acquire knowledge in all things tech.
She currently serves as the Marketing Communication Chair on the board of a non-profit organization, which teaches students how to develop their educational roadmap for a successful STEAM career.